5 New Year Vehicle Resolutions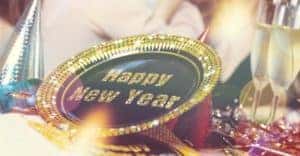 New Year, New me! How about 5 New Year Vehicle Resolutions to keep that car in great condition! At Coastal Chevrolet Cadillac Nissan, we care about the safety and health of you and your vehicle. Below, we're sharing 5 quick vehicle resolutions you can make as you journey through 2018!
Resolution #1: Get your oil changed (on time)
We know, you know, you're overdue! Regularly scheduled oil & filter changes reflect the longevity of your engine life. Typically, a good rule of thumb is to schedule an appointment after 5,000 miles in normal conditions and 3,000 miles in severe conditions. Although your service technician will be able to tell what type of oil your vehicle uses, it's good to know beforehand by referencing your owners manual and asking your service technician. Schedule your next oil change here!
Resolution #2: Get that body back in shape!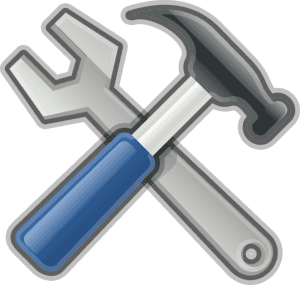 We're not talking about that winter coat you've been working on. As it's important for us to stay in shape, it is just as important to keep your vehicle's body in-shape as well. That way it's for the road ahead. Now is the time to fix those dimples, broken lights, windshields, mirrors, and minor fender benders. Why should we pay attention to these exposed parts of our vehicles? Neglecting those bumps and bruises can either cause parts to rust over, windshields to crack, long-term damages to your vehicle, or mechanical violations.
Resolution #3: ORGANIZE THAT TRUNK!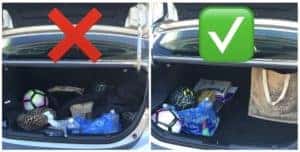 Are you the type of person to "clean" your car by throwing everything in the back? Getting organized, in general, is helpful for you and your peace of mind. There are so many ways to ensure that you're your groceries, soccer cleats, sporting equipment, or beach toys stay put while you drive! At Coastal Chevrolet Cadillac Nissan we understand this, so, we carry accessories and parts to help keep your belongings neat and organized. In addition to these accessories, there are a ton of organizational hacks you can find online to help keep your car tidy!
Resolution #4: Routinely inspect your tires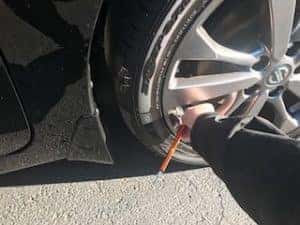 We're not reinventing the wheel here… your vehicle can't go very far without a set of reliable tires. Therefore, inspecting your tires on a routine basis will save you trouble and money over time. A simple tire rotation, air pressure check, and a check to see if the tread is roadworthy can easily lengthen the life of those tires.
Resolution #5: Stop texting and driving
Saving the most important resolution for last… STOP. Stop texting, stop scrolling through Instagram, stop searching for a new Spotify playlist while driving. We need to stop engaging with our smartphones while driving because it endangers ourselves and other drivers around us. So, please put the phone down and wait until you arrive at your destination. As a business, we care about the safety of all drivers so we hold our employees to the same standards. Watch this 360 video simulation to see just how easy and dangerous texting while driving really can be.