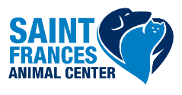 The below message is from
Saint Frances Animal Center
. We are also accepting donations here at the dealership if you are not able to make it to Georgetown to drop off items. 
We are located at 8559 and 8519 Ocean Highway, Pawleys Island SC 29585. You can drop off items to either the Chevrolet Cadillac building or the Nissan building. To donate online t
here is also a link at the bottom of this posting for their Amazon wishlist. Questions? Call Caitlin 843-979-6047. 
"
Since so much of our evacuation was in the last hours before the storm, many of our supplies went with their rescuers. We need to restock, to continue to care for our animals! If you can help with any of the following:
– Martingale-style or flat collars, in all sizes (but especially medium and large)
– Large and XL wire dog crates
– Large and XL dog travel crates (plastic, hard-sided)
– FOOD! Our delivery truck couldn't make it to us last week or this week, and the cupboards are bare! We feed Hill's Science Diet, but will take anything comparable!
– Any and ALL other donations are gladly accepted
And, of course, here's an adorable picture of Bubba, our last to be evacuated and our first to return. This handsome beast rode out the storm with a staff member, and we're happy to report that he's housebroken and cat-friendly! We happily accept adoptions, as well 🙂
Lastly, and certainly not least, THANK YOU! Thank you to this wonderful community who has supported us through this, and continues to support us. We were able to get all animals to safety because you cared as much about them as you did about your own well-being – and no hurricane can ever overcome that kind of love and compassion."