PROUD SPONSOR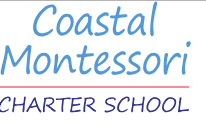 Coastal Montessori Charter School sixth-graders will be participating in the Montessori Model United Nations Conference this February in New York City, joining over 2,000 Montessori students from throughout the United States and around the world to debate issues of global importance.
This event will take place February 12 – 17, 2019  and CMCS staff will lead the team and travel with the students to the conference in New York. The final event of the conference will be held at the United Nations on Saturday, February 16 and students will be able to tour the UN!
The total per student cost of the MMUN trip last year was just over $1,900. CMCS was able to collect 50 percent of the total cost of the MMUN program through fundraising. They are looking to meet or exceed this goal this year! Please give if you can!
To learn more about the event please CLICK HERE 
If you are interested in giving please contact Hillary Usher, MMUN Program Coordinator at Coastal Montessori Charter School. mmun@coastalmontessoricharter.org