Is Your Vehicle Ready for Fall?
We, at Coastal Chevrolet Cadillac Nissan, are excited that Fall is in the air!  It's that time of year when the trees get more colorful, the air gets crisp, and the scent of bonfires is thick in the wind.  If you are as ready for Autumn as we are, and even if you aren't, it's time to make sure your vehicle is.  We have compiled a list of things that you can do to ensure that your car is Autumn ready!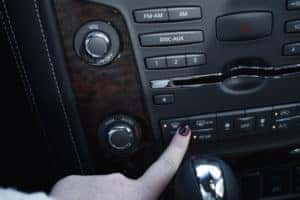 Check the lights! Make sure that your headlights, tail lights, fog lights, and blinkers are all working, bright, and that they aren't foggy!  This is especially important as it gets darker earlier in the evening.
Check your brakes! As the days turn colder, the road can get more slippery.  You'll want to make sure your brakes are in proper working order before then!
Check your tires! Along with the dangers that the colder weather could bring, it also lowers your tire pressure.  You will want to be sure that ALL of your tires, yes including your spare tire, have the proper air pressure.
Check your heater and defrosters! It is easy to forget about these in the summer days and the early fall, but you definitely don't want the first day that you need them to work to be the day that you find out they don't!
Check your wiper blades! When the rain starts getting colder and the roads get slick, you will want your vision to be unhindered by dingy wiper blades.
Check your battery! Do you know if it is fully charged?  Do you know if the terminals are rusted or not?  Now is the time to figure it out!  Have your local parts store check this, or you can come down to Coastal Chevrolet Cadillac Nissan and we will check for you!  Being stranded in the cold is never fun.
Check your oil and other fluids! This is a given.  You should be checking this year-round. Check the suggested time between oil changes for your vehicle and make sure to keep up with it!  While you're at it, check all of your other fluid levels!
Repair your paint chips! When the cold winter months come around, so does the chance for your car to rust.  And it is more tedious and expensive to fix rust than it is to fix paint chips!
Last, but not least, make sure to pack and emergency kit! In the unfortunate case that you do end up stranded in the colder months ahead, you will want to be prepared.  Pack a blanket, boots, a coat, socks, high protein snacks, first aid kit, and some liquids!
Make an appointment with our service department here:  http://www.coastalsaves.com/service/schedule-service/