What To Do If Your Vehicle Has Been Sitting For A Long Time
We know there's a lot on your mind at this time and we're here to help put your mind at ease by ensuring your vehicle runs smoothly during times it may remain inactive. In this blog we'll be discussing some of the issues that you may come across if you let your vehicle sit for too long and give you some helpful tips from our factory-trained and certified technicians at Coastal Chevrolet Cadillac Nissan to ensure your vehicle is running smoothly and reliably. These tips can help you save money by eliminating potential costly repairs and make sure your car is available when you need it most; together we'll go over how checking your fluids, battery and tires periodically can help maintain your sitting car.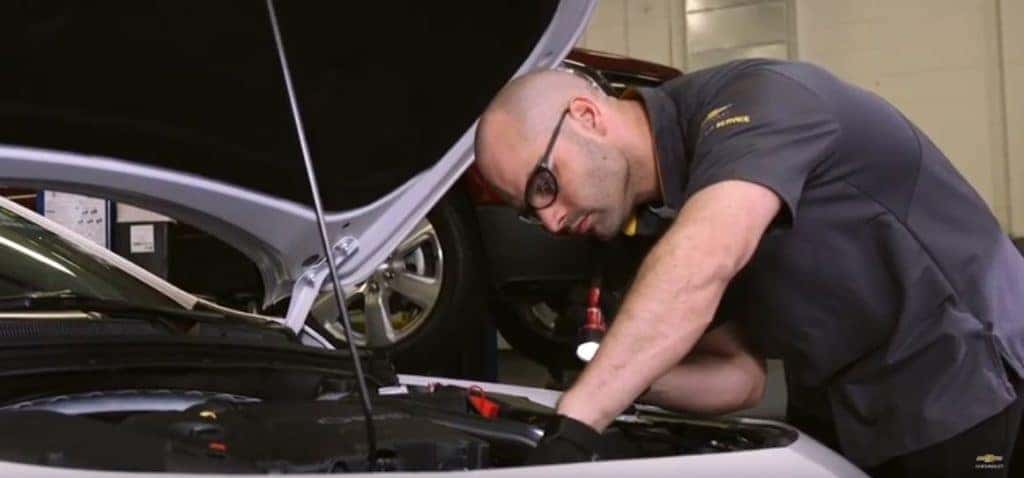 From one week to one month of no activity, your vehicle's system and equipment can start to break down. Sitting for too long can affect the fluids in your vehicle that help certain your vehicle run, fluids like gas, oil, antifreeze, etc. all can go bad if they haven't run through all of the proper compartments throughout the car's engine. In order to keep things moving in your vehicle we recommend starting up your vehicle at least once a week.
Your battery is another component that can be impacted by not using your vehicle regularly. When you turn on your ignition via remote key start, a physical key, or a push button, your car's battery receives a signal from the ignition to turn on. That power source is then converted to electrical energy, then delivered via the battery to your starter to start your vehicle's engine. Over a period of time your vehicle's battery can start to slowly lose its charge if this process does not take place.
If you have a brand-new battery, we recommend starting your vehicle at least every two weeks and that you run your vehicle about 20 to 30 mins a week to lubricate internal components and keep the battery charged if your car is sitting for a long period of time. If you do happen to run into a situation where you have a dead battery, our GM service department is here to help and will come out to get it started. You can schedule that by calling or texting (843) 232-6113.
Tires on your car can also be affected by sitting for a long period, be on the lookout for tire flat spots specifically. This happens when the weight of your vehicle is pushed in one area for a period of time, causing your tires to spread out a bit in that area and flatten where they touch the ground. This is usually felt and is noticeable when you drive away. Semi-permanent flat spots can also occur (based on the tire) after sitting for a month or longer. Another thing to inspect is rubber on your tire which can start to crack outside and inside, causing the tread or steel cord to separate. However, this takes a longer period of time to occur and we recommend putting an extra ten pounds of air in the tires over what the recommended tire pressure is to avoid flat spots.
If you have any fluid, battery or tire issues, please don't hesitate to call or text our GM mobile services unit at (843) 232-6113 to schedule a time to come out and help you. Our Service Center in Pawleys Island, SC is here to answer any questions that you may have or to assist you with any service needs! You can schedule a service appointment online at Coastal Nissan or Coastal Chevrolet Cadillac here and don't forget to check out all our latest service specials!